Learn this Process to Convert Mbox to PST Quickly
Learn this Process to Convert Mbox to PST Quickly
The bare necessity of software that can convert mailbox from various sources to Outlook mailbox (PST files) has gone primarily. Users around the world those are using mailbox options like Thunderbird, Spicebird, Entourage, Pocomail, Eudora, AppleMail, Mulberry, SeaMonkey, Netscape, ClawsMail, OperaMail, MozillaMail, Evolution, Sylpheed, Cone, Mutt, and Gnu search for an effective PST file converter tool. In this regard, Stellar MBOX to PST converter 3.0 is effective software that can do the task with much ease.
Features of Stellar Mbox to PST Converter
Those who wonder how to convert MBOX to PST through this Mbox to PST converter should go through the salient features mentioned below. save money by getting Mbox to PST Coupon.
Select File(s)/Identity:
After launching the software into your system, a pop-up will show up named as "Select Mail Client to be Converted to Outlook PST". It will list all the icons of the mail client that you want to convert. Select the type that you want to convert followed by choosing the right path to save them. Post that, the conversion process will start and the file will get saved in that location set by you.
Finding Files:
To quickly identify the MBOX, MBX and MacMBOX files from your folders and sub-folders, there present is a "Find File" option. Through this, you can select any file that you want to find. Just click on that, select any drive that you want to scan (Here you can choose only one drive, not multiple drives) and the desired files will be in front of you. There will be a "Convert" option also by the side of your search result. Clicking that will start the conversion process.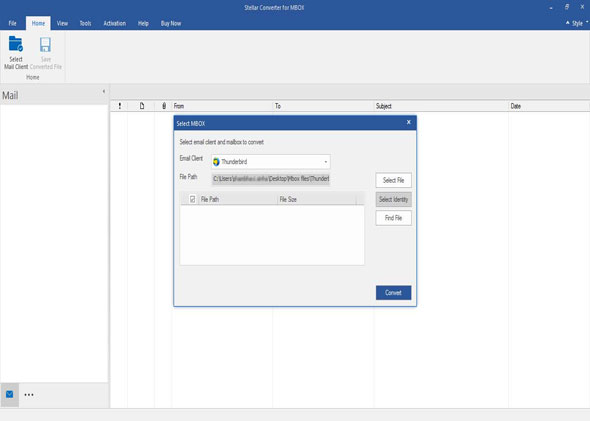 Mail Preview:
Not only you can convert the mails but can also preview those soon after the process completion. There will be a tree like structure under which you have to select the desired MBOX file name that you want to preview. Similarly, on the upper right pane, the converted files will be showcased. Click on the upper right pane and the preview will be amiable in the lower right pane.
Quick saving option:
After the conversion process, the software will give you two options to save your file; "Save as a new Outlook PST file", "Append data into existing Profile/PST file". To go with the first choice, select Browse option and select the desired folder followed by clicking OK button. In case, you want to save them into a pre-existing source, click that option which will show you all available PST file path with their Profile name. Select the desired one and click OK.
Importing of PST files:
Under the File Menu of Stellar MBOX to PST Converter, there is an option called Open and Export. Selecting that and following the step by step procedure you can import a file from existing Outlook data file (.pst). Also, you can import PST files into MS Outlook 2010/2007/2003 by following the same type of instruction.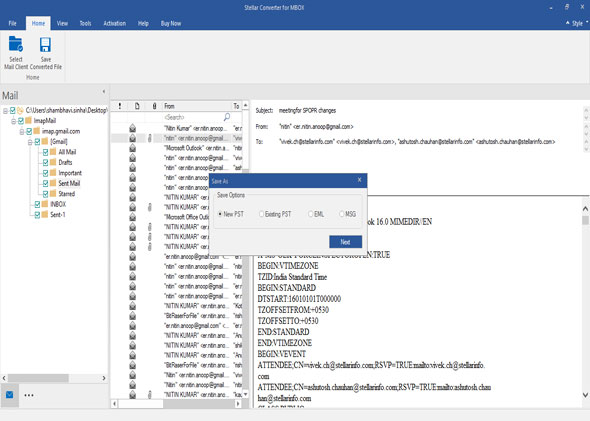 You can download the free version of Mbox to PST Conversion tool by clicking here or by the image below:
Now you can understand how much easy it is to convert MBOX to PST Coupon by using this software. That is the reason this Stellar product has been acknowledged as best software conversion tool conversion against Mbox to PST.
Deepak Gupta is a Freelancer. He does freelancing related to Ebook Conversion, SEO, SEO Copy writing, Guest Blog Posts, and much more. He can be contacted at
http://www.fiverr.com/weformat
Latest posts by Deepak Gupta (see all)
(Visited 2,333 time, 1 visit today)